BTC
Technology
Could it become the new gold?
Could it become the new gold?
Could it become the new gold
A new episode of the podcast Around the Block from Coinbase was recently released. The CEO of Coinbase, one of the largest exchanges in the world, made statements during this episode. Brian Armstrong notably made predictions about the flagship crypto. He explained how bitcoin (BTC) could scale globally.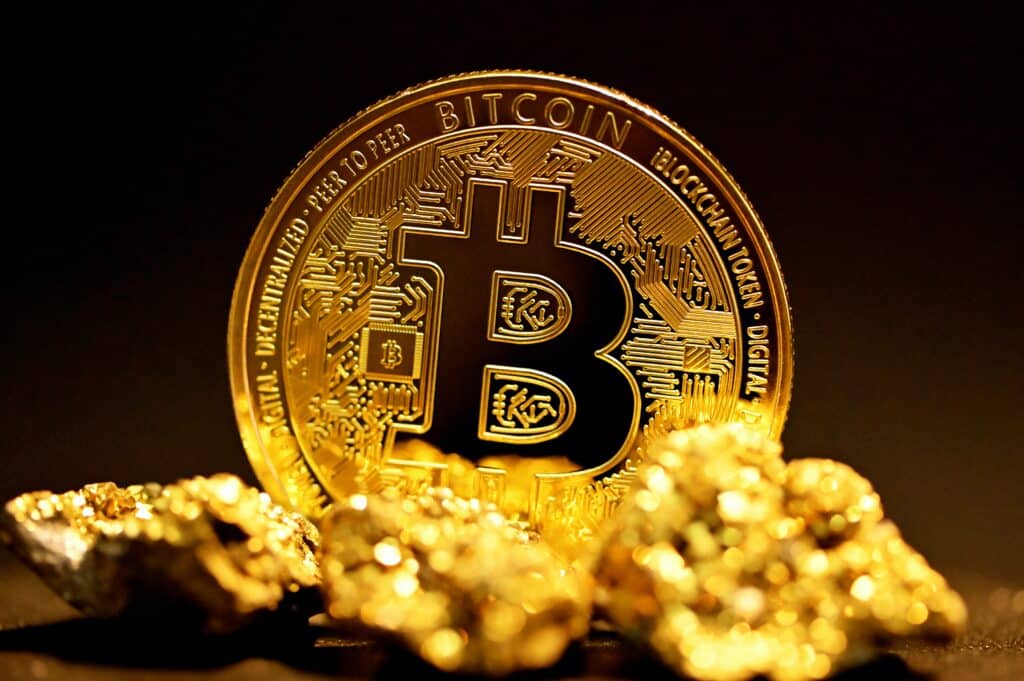 Coinbase CEO has predicted that bitcoin will eventually become the new gold, in the process of its adoption. Brian Armstrong has planned a timeline for the global adoption of this asset. He acknowledged that the crypto industry is still in its infancy. But, for him, things will change within a decade.
He stated : " I could see in the next five or ten years that the crypto economy will really become a larger percentage of global GDP that people will flee to bitcoin as some kind of new gold if you will but that hasn't happened yet product ".
Coinbase CEO claims to have"overrated"bitcoin (BTC)
Brian Armstrong says he overestimated the ability of crypto to protect consumers against inflation. "Frankly, I admit it, I overestimated the chances of Bitcoin being that inflation hedge in this macro environment. I thought this might actually bring more attention to bitcoin in this type of environment, but it looks like we're a little too early.", he confessed.
The top executive explained that 10 years ago when he started at Coinbase, he thought it was super early for crypto. But, still today, he finds that bitcoin does not yet have sufficient market capitalization to truly become digital gold.
Global adoption of BTC will be akin to that of e-commerce
The CEO of Coinbase stresses that it will be necessary to wait several decades "for the global macro environment to start seeing the crypto economy as the mainstay". It suggests that the market will evolve a bit like with e-commerce 20 years ago, in 1999-2000.
Back then, consumers couldn't imagine ever using a credit card on a website. They were afraid of being scammed. However, "here we are 20 years later and e-commerce accounts for 15-20% of global GDP".
The CEO of Coinbase recently predicted that the global adoption of the crypto industry will be like that of e-commerce 20 years ago. According to him, in ten years, bitcoin (BTC) will manage to fulfill the role of digital gold.
Receive a digest of news in the world of cryptocurrencies by subscribing to our new service of newsletter daily and weekly so you don't miss any of the essential Cointribune!
Luc Jose Adjinacou
Far from having dampened my enthusiasm, an unsuccessful investment in a cryptocurrency in 2017 only increased my enthusiasm. I therefore resolved to study and understand the blockchain and its many uses and to relay with my pen information relating to this ecosystem.
---
Thank You For Read This Article.